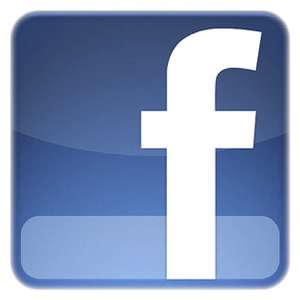 <! ------ Flag alerts from State - showing NC ord for US at half or full staff ------------->

Flag alerts from NC
Veterans and Family Support
The VFW and Auxiliary's motto is "to honor the dead, by helping the living." To achieve this, we assist worthy comrades and their families in many ways, including the following:
We help families with getting the support and assistance they need - whether from one of the may VA facilities that support veterans (cemeteries, housing, and many other services). We visit veterans at home, run errands, and assist financially) when the need arises. We are there in times of bereavement, illness, hard times - or even when just overwhelmed with the endless demands as a caregiver. If you are a caregiver for your veteran, check out the many types of support for Caregivers that we or the VA can help with at: VA Caregiver Support.


Our Military Assistance Program (MAP) provides services to our active duty military personnel, from providing Operation Uplink calling cards and online chat rooms so that troops can talk with their loved ones at home, to providing assistance to the families they leave behind through the Unmet Needs program.


We work with the VA to hold round table sessions for female veterans, addressing issues that are specific to their needs. These quarterly Round Table sessions include dinner and discussion on variety of topics geared specifically for women veterans.


Since 2003, the VFW and one of its major supporters, Sport Clips Haircuts, have partnered to help our veterans and their families through the "Sport Clips Help A Hero Scholarship" program. This program will provide service members and veterans with the financial assistance they need to complete their educational goals without incurring excessive student loan debt. Last year, through the support of Help A Hero by their stores, clients, and others across the nation, Sport Clips was able to raise $500,000! To learn more, click here.


The VFW understands the frustrations that can arise when filing a claim with the VA. The claims process can be confusing and one that service members and veterans shouldn't try to navigate alone. That's why the VFW's National Veterans Service (NVS) was created. It consists of a nationwide network of service officers who are experts in dealing with the claims process and help thousands of veterans cut through the bureaucratic red tape every year. They are the key to success, recovering approximately $1 billion in earned benefits and compensation for veterans each year. The VFW has more than 15,000 trained service officers to assist any veteran or their dependent in gaining federal or state entitlements. (see a list)


We spread information about Veterans entitlements, such as the Veterans Health Administration's (VHA) new 24 X 7 toll free telephone line for health care advice and information for veterans. Ask the VA a question by calling 1-866-274-1609, or view or download a VA handbook of entitlements from the VA's Web site.


We participate in Stand Downs sponsored by the VA system, and other organizations, to assist the homeless veterans get medical treatment and help them get back on their feet.