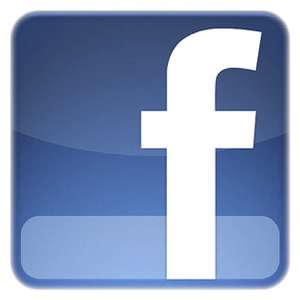 <! ------ Flag alerts from State - showing NC ord for US at half or full staff ------------->

Flag alerts from NC
Supporting our Troops




The US Department of Defense asks that people not flood the military mail system with letters, cards, and gifts. Due to security concerns and transportation constraints, the Department cannot accept items to be mailed to " Any Service member ." Some people have tried to avoid this prohibition by sending large numbers of packages to an individual service member's address, which however well intentioned, clogs the mail and causes unnecessary delays.

However, they do recognize the generosity of the American people, who wish to show support for the many service members who are deployed overseas. The following are suggestions of ways people can help:

Send a greeting

Send a gift

Some individual organizations such as VFW Posts, and the Salvation Army branches, are collecting care packages of items for the troops. These organizations can arrange to have the items shipped to the troops.

If you have items to be sent, our Post can assist with this. Bring them by our Post any day, and leave them with us. However, all items must be sealed for the protection of our troops.

Help for those left behind
The VFW offers the Unmet Needs program to allow citizens to volunteer their time, or send a donation to help take care of their families while they take care of our homefront. Through this program, you can: offer to baby sit, do household chores (like lawn mowing, small repairs, picking up groceries, etc.), provide a variety of services from plumbing to legal, and a host of other support. With so many troops deployed, including Reservists and National Guardsmen, there are many families left behind who need help. Sometimes, the remaining parent (or grandparent) has to work longer hours to supplement their income. This, along with acting as both parents to a child who is concerned about the safety of their loved one can be overwhelming.
Snowball Express - The Ladies Auxiliary is sponsoring the mission of Snowball Express, an all-volunteer, non-profit organization, who's mission is to help create new memories and a few days of joy for lives that have been shattered by the loss of their fallen hero. It is America's chance to give a gift of gratitude to the children and spouses of those men and women in the U.S. Armed Forces who made the ultimate sacrifice since September 11, 2001.
Please consider also volunteering at your local VA Medical Center, to honor veterans who bore the lamp of freedom in past conflicts.
Other ways to help
Donations are also being accepted by the Army Emergency Relief, the Navy/Marine Relief Society; the Air Force Aid Society; the Coast Guard Mutual Assistance; the American Red Cross Armed Forces Emergency Services; and the Fisher House Foundation, which provides "comfort houses" for family members who have lost service members.
The Marine Corps Scholarship Foundation provides higher education financial assistance to the sons and daughters of Marines and former Marines.