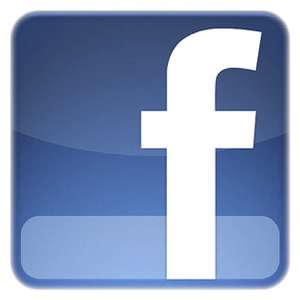 <! ------ Flag alerts from State - showing NC ord for US at half or full staff ------------->

Flag alerts from NC
Our Post History
The Veterans of Foreign Wars (VFW) Post 10225 and its Auxiliary have been an active part of Garner for over 4 decades. The Garner Post was chartered on August 7, 1977 with 64 members, mostly through the effort of the late Joseph Wesley Carr who served as its first Commander. Six months later, the local Auxiliary was chartered with 25 members, with Annette Vadase serving as its first President. In 2004, the Men's Auxiliary was created, but in 2015, the Ladies Auxiliary was renamed to the Auxiliary, and allowed male members to join. After that, the Men's Auxiliary seased to exist as a separate organization.
The Post's first few meetings were held at the VFW State Headquarters building in Raleigh, until they moved into their first real home above a store at 135 West Main Street. Popular events in those early years were family nights with covered dish suppers and barbecues. From there, the VFW moved in 1979 to a building at 3713 Old Garner Road, across from the Army Reserve Center. Then, in 1981, the Post moved to its present location at 1706 West Garner Road, where it has remained ever since. Over the years, the Post home has hosted many area meetings of veterans service organizations, and has entertained National officers from the VFW and Ladies Auxiliary and even hosted the VFW state Golf Tournament in 1993.
Several of Garner's local Post and Auxiliary officers have gone on to serve the organization at higher levels. Seven local Post members (Joe Carr, Dave Tuplin, George Henry, Del Keeler, Bob Carter, Allen Daniels and Mark Bergman) have served as Commander of the 7th District, which covers Wake, Johnston, Harnett and Chatham counties. Nine Auxiliary 10225 members (Millie Hardee, Helen Carter, Judy Joliet, Gerri Griggs, Kathy Jackson-Skinner, Roxanne McLamb, Anna Holm, Tommie Kennepohl and Sandra Johnson-Leu) have been elected as District 7 Presidents. In 1997-98, Helen Carter from the Garner Auxiliary lead 13,000 members as the Auxiliary State President. And currently, Anna Holm is a State Officer and scheduled to lead the State Auxiliairy in 2025-26. In addition, many other members of the local Post and Auxiliary members have served as state officers and chairmen of various programs throughout the years. Garner can certainly be proud of the way these members have represented our community.
Our visibility in the community has advanced over the years. In 1985 the Post started to produce our first monthly newsletter, letting our members know what was going on at the Post. The newsletter still exists, although it is now put out bi-monthly. In 2001, we added our Post website, so that our members (and the community) could learn about us and what we do. It also allowed us to notify members of events added to our calendar after the last newsletter went out. Then a few years ago, we added our Post Facebook page as way to spread the word of our upcoming events, and to thank our members for the many things that we have been doing. All of these methods have been helpful in getting out our message, and attracing new members to our family.
Throughout its history, the Garner Post and Auxiliary have participated in all types of local community activities, such as raising funds for the Garner Veterans Memorial, raising flags, participating in parades, speaking at schools, awarding scholarships, raising funds for cancer research, assisting sick and needy veterans, and visiting veterans at local nursing homes and at the Durham VA Medical Center. They have contributed much to making Garner a better place to live for its veterans and for all of its citizens.
Read history of the VFW National organization